In this article we will teach you to download videos from YouTube Shorts as local files for offline playback.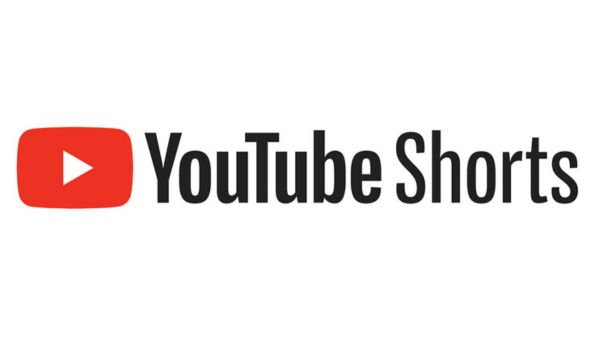 What is YouTube Shorts?
YouTube Shorts is a feature introduced by YouTube in September 2020 that allows users to create and watch short-form vertical videos. It is essentially YouTube's response to the growing popularity of short-form video platforms like TikTok. Key features of YouTube Shorts include:
Duration: Shorts videos are limited to a maximum length of 60 seconds, making them quick and easy to consume.
Vertical Format: Shorts are designed to be viewed in a vertical orientation, optimized for mobile devices.
Creation Tools: YouTube provides a variety of creative tools within the Shorts camera to help users easily record and edit their videos. These tools include video speed controls, multiple clips integration, countdown timers, and more.
Music and Audio Library: Similar to TikTok, YouTube Shorts offers a vast library of music and audio clips that users can add to their videos. This library includes licensed songs as well as a selection of free-to-use audio tracks.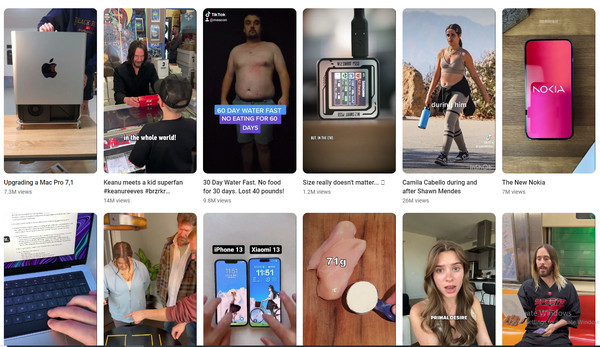 Discoverability: Shorts can be found on the YouTube platform in a dedicated Shorts shelf, as well as on the YouTube mobile app's homepage, search results, and subscription feeds. Additionally, users can find Shorts videos by searching for the #Shorts hashtag.
Interaction and Engagement: Users can engage with Shorts videos through likes, comments, shares, and subscriptions, just like traditional YouTube videos. Additionally, viewers can create their own Shorts using audio from existing Shorts videos.
YouTube Shorts has gained popularity due to its seamless integration into the existing YouTube platform and the ability to leverage YouTube's massive user base. It provides content creators with a new avenue to reach a wider audience and enables users to discover and consume bite-sized videos on various topics, from comedy skits and tutorials to dance challenges and viral trends.
How to download YouTube Shorts?
There is no official option to download YouTube Shorts directly from the YouTube app or website. YouTube Shorts are designed to be viewed and consumed within the YouTube platform.
However, if you wish to save a YouTube Short video for personal use, there are third-party websites and applications that allow you to download YouTube videos. These services typically involve copying the URL of the YouTube Short and pasting it into the downloader tool.
NoteBurner YouTube Video Downloader is a user-friendly program designed to download videos from YouTube in MP4 or MKV format. Users can effortlessly download high-quality YouTube videos (up to 8K) while preserving their original subtitles and audio tracks. The best part is that the program is completely free, with no bundled programs.
Features of YouTube Video Downloader:
Download any video from YouTube for free.
Support downloading music from YouTube.
Best video quality, fast speed.
User-friendly and intuitive interface, easy to use.
No bundled program or extra fee.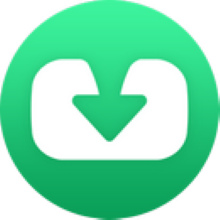 Tutorial: Download YouTube Shorts to local drive
NoteBurner YouTube Video Downloader is available for both Windows and Mac systems right now. To get started, please download the program to your computer first. The following is a detailed tutorial for you.
1

Launch YouTube Video Downloader

Please launch NoteBruner YouTube Video Downloader on your computer first.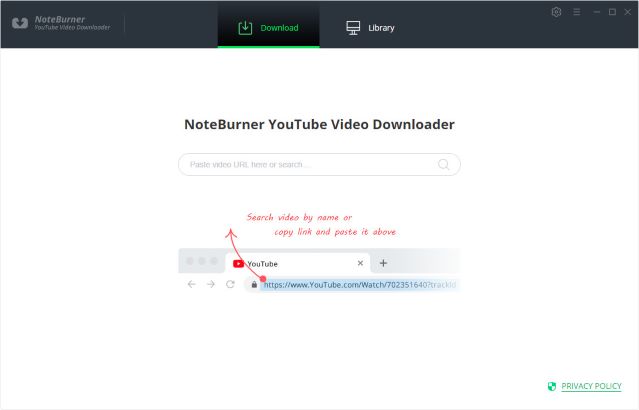 2

Customize Output Settings

Before adding the target video, please click the Settings button on the upper right corner to customize the output settings according to your preference.

You can choose the video quality, subtitle language, simultaneous download, and output path. In the simultaneous download option, you can choose how many videos you want to download at the same time.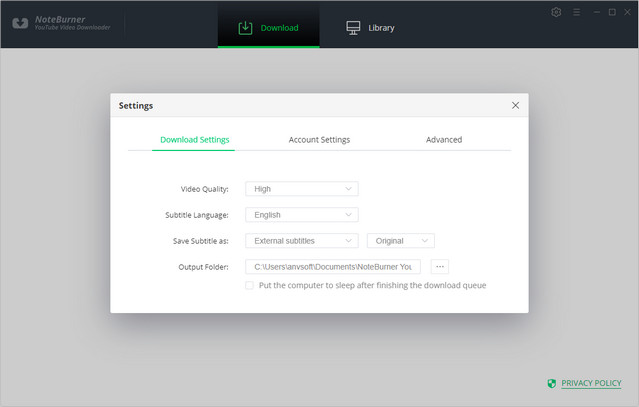 3

Add Video

Now you can add the video. The program enables you to add the video you want to download by copying and pasting the link or entering the keywords of the video into the search box.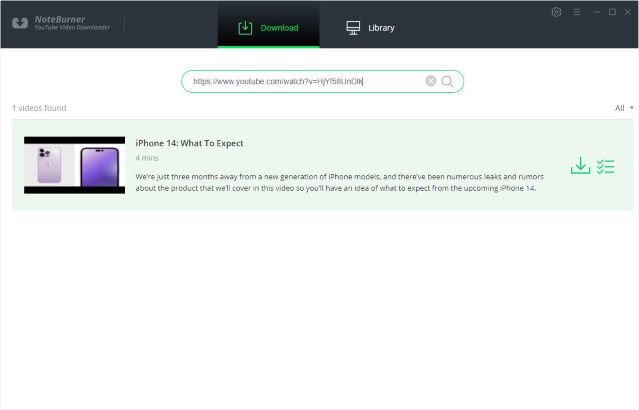 4

Choose Video Format and Quality

NoteBurner YouTube Video Downloader empowers you to download videos or audios from YouTube. You can directly hit the

icon, followed that a window will pop up allowing you to select the quality, format, original size, and subtitle of the video.
If you want to download a video, you need to choose Download as Video in the bottom left corner. Also, you can select the audio and subtitle options in their corresponding columns. If you want to download an audio file, you can choose Download as Audio. You cannot select options in the Video and Subtitle columns. NoteBunrer also allows you to download subtitles as separate files. To do that, simply choose Download as Subtitles.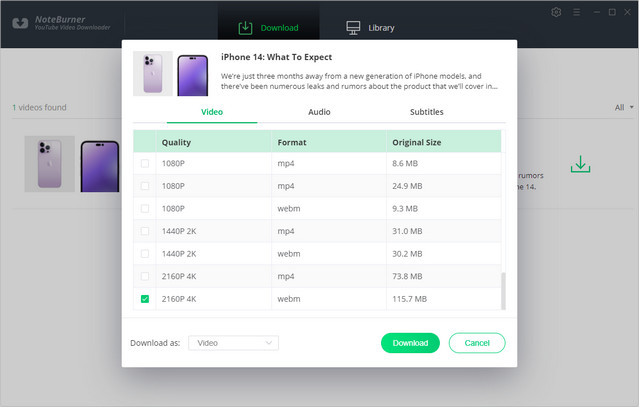 5

Download YouTube Video

Click the download icon to download the YouTube videos or audio files to the output folder you've chosen in the previous step. You can find the downloaded video in the Library, and click the File icon to locate the video.

Note: Please be clear whether you want to download a video or audio file, and download the file as the instruction said in Step 4, or you may get a wrong file.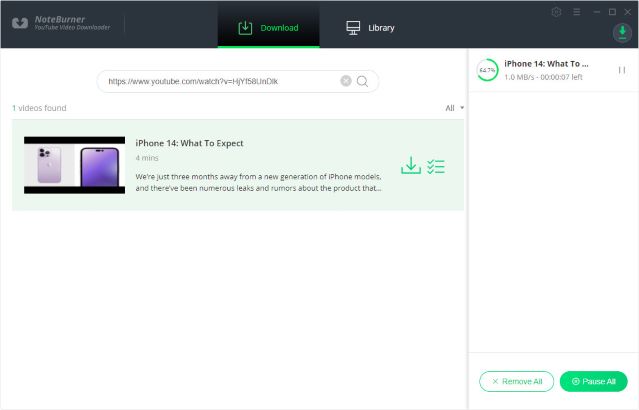 Final Word
NoteBurner YouTube Video Downloader can easily help you download any content from YouTube without any fees nor bundled programs. Install it right now and enjoy YouTube Shorts offline without limits!