Top 4 Netflix Video Downloaders
Are you looking for a professional Netflix Video Downloader that can help you download HD quality Netflix videos for offline viewing? It must be challenging to find a reliable one as there are so many Netflix video downloaders in the market. However, there is no need to worry about that because we have tested some downloaders for you and here we will recommend you the top 4 Netflix video downloaders.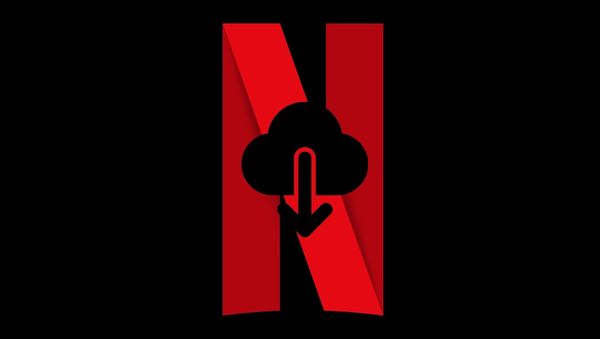 NoteBurner Netflix Video Downloader
Brief Introduction: NoteBurner Netflix Video Downloader is a powerful downloader that allows Netflix users to download any movies and TV shows in MP4/MKV format at a fast speed with multilingual audio tracks and subtitles kept.
Review: NoteBurner supports searching for the video users want to download by keywords or links. Users can download videos at lighting-fast speed as it offers H.265 codec, which helps to accelerate the download process. Also, users can choose the download quality (up to 1080p), subtitle language, and audio track in the advanced download window. NoteBurner offers three types of subtitles (internal, external, and hardcode) to cater to users' different needs. To help users sort out the downloaded videos, NoteBurne specially offers the metadata information of the videos as well.
NoteBurner provides three purchase plans: $16.95/month, $59.95/year, and $129.9/lifetime. There is also a professional support team for users to solve any problem during use and they will provide timely help and free updates to users.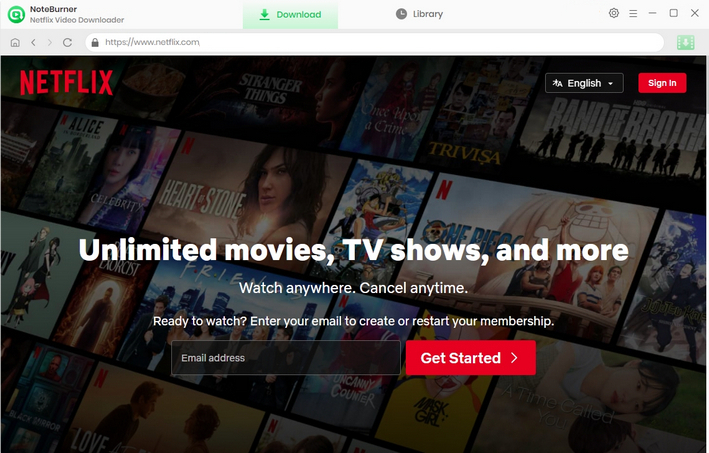 ---
StreamFab Netflix Downloader
Brief Introduction: StreamFab Netflix Downloader helps to download Netflix movies and TV shows with full HD 1080p quality and Atmos/EAC3 5.1 audio, and enjoy your videos offline.
Review: StrramFab is actually an all-in-one video downloader, allowing users to download videos as MP4/MKV files from multiple streaming platforms like Netflix, Amazon, Disney+, Hulu, HBO Max, etc. StreamFab is designed with a built-in browser so you don't need to open Netflix websites on a browser. The program currently only supports downloading videos with cc subtitles or extracting subtitles to SRT files.
Users can choose to purchase the downloader for a separate platform or for all platforms. To purchase a Netflix video downloader, you can choose from $39.99 per month to $89.99 for a lifetime. To purchase the downloader for all platforms, you can purchase it for a lifetime with $279.99. This program is most suitable for those who have enough budget and have subscribed to multiple streaming services.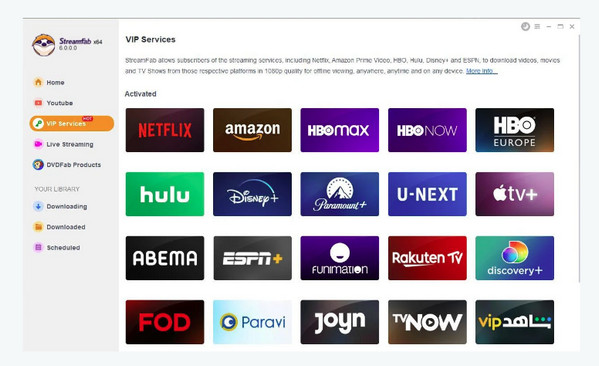 ---
WidsMob Capture
Brief introduction: WidsMob Capture captures a screen or webcam, records audio or music, creates screencasts, video instructions, website, and software video reviews, and records games in the window or full-screen modes.
Review: WidsMob is actually a video recorder, which offers different kinds of recording modes. Users can choose a specific area and record the screen, which makes it possible for users to do anything else during the record. Also, users can screenshot or paint on the screen during the recording without interfering with the process. WidsMob also allows users to add annotation/shape/watermark on recorded videos.
The basic purchase plan for WidsMob is $39 per year. Cheap as it is, it also has disadvantages, for example, it takes a lot of time to record a film or TV series. If you want to get batches of videos in a short time, WidsMob will upset you. Also, WidsMob only offers MP4 format for recorded videos. Since the video is recorded, you cannot choose the output quality yourself but have the video at its original quality.
---
FreeGrab Netflix Downloader
Brief introduction: FreeGrab Netflix Downloader is an app that enables downloads from the streaming platform. Downloader works online, but you can watch your favorite movie offline whenever you want to!
Review: FreeGrab is quite suitable for those who want to save budget as it only costs $19.99 a year. The program is easy to use, all you need to do is to copy the link of the video you want to download and paste it to the program, and click the download option.
You cannot expect more with such a price. That's also the reason why FreeGrab does not support the 5.1 Dolby sound or Mac system. Also, FreeGrab only offers original subtitles for you and you can only download subtitles as STR files. The output quality it offers is vague as well as it only shows High, Medium, or Low quality, without further options of specific quality such as 1080p, 720p, etc. Besides, you cannot download videos with multilingual subtitles and audio tracks at one time.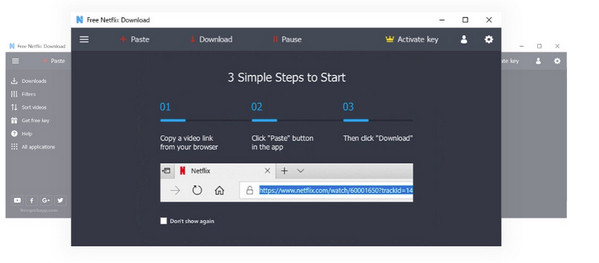 ---
Final Word
Here we have introduced the top 4 Netflix video downloaders for you. Now you can select the Netflix video downloader that suits you most and enjoy Netflix videos offline without limits. With the most complete functions and various purchase plans, NoteBurner is absolutely one of the best choices. Install it on your computer and try it now!